Develop your team with ease
Empower your employees to build the skills they need and engage them with a learning experience they'll love.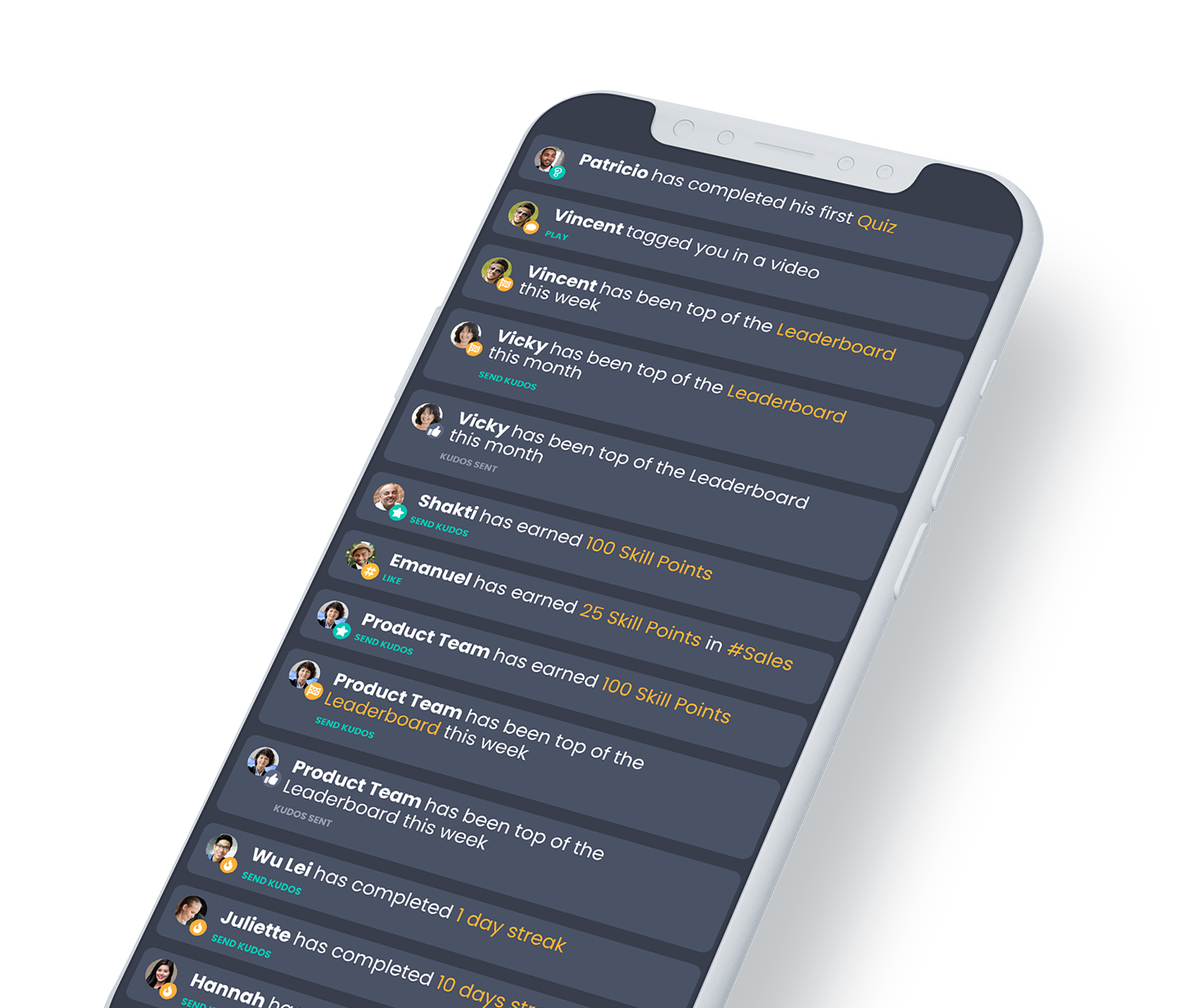 COMPANY-WIDE GAMIFICATION
Engage and motivate everyone
Give your employees an ultra-engaging experience gamified with team and company leaderboards and a social feed to spark collaboration.
Recognise your team's learning by sending kudos and encourage them to continually learn.
"The usage and engagement from employees and managers has far exceeded anything I have seen with our previous learning platforms."
Mira Lerssi - Global Blue
HR Business Partner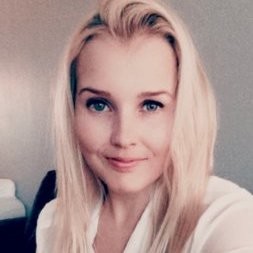 PRE-CONFIGURED & CUSTOM PLAYLISTS
Launch L&D initiatives in minutes, not weeks
Launch company-wide initiatives on topics like diversity and inclusion, hybrid working and mental health with a single tap.
Create custom playlists with your own content and share them for onboarding in seconds.
Measure the impact of learning with deep insights
Track the skills employees are building, identify where they have skill gaps and guide them on their learning journey.
View your team's learning progress in real-time and easily see the impact learning is creating in your organisation.
All features
See the overview of all features available in 5Mins for Teams and Admins
Real-time Reporting
See detailed analytics of the skills your employees are building, the lessons they've watched and the account activation rate.
Skill Maps
View the in-demand skills that every role needs to thrive. Use our prebuilt maps based on detailed research of hundreds of roles, or create your own custom ones.
Skill Matrix
Take an organisation-wide look at how your employees are progressing in building hard and soft skills.
Playlists
Explore our library of playlists on topics like DEI and leadership, or create custom playlists to support your initiatives and the onboarding of your employees.
Video Uploading
Upload your own custom content to the 5Mins platform and get it out there fast with one-click video sharing.
20+ Languages
Make learning accessible to your global workforce thanks to video subtitles in over 20 languages.
Easy Course Sharing
Encourage collaboration with one-click sharing of lessons amongst employees and teams.
Team Leaderboards
Foster friendly competition with team and company-wide learning leaderboards.
Company Social Feed
Create a learning community with a learning-based social feed that encourages interaction and celebration.
Social Causes
Complement CSR initiatives by donating to charity through 5Mins with rewards earnt through learning.
HR Integrations
Easily connect 5Mins to all leading HR platforms to tie learning into the rest of your organisation.
Courses Marketplace
Empower your employees to learn more with a built-in marketplace to purchase additional long-form courses.