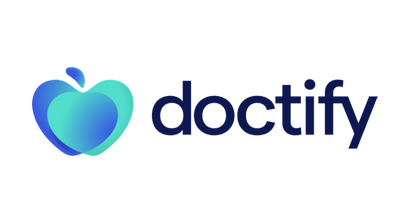 About Doctify
Doctify is a SaaS startup that allows patients to take control of their healthcare by providing a platform for verified feedback on doctors and healthcare providers.
As a fast-growing SaaS business, Doctify's workforce is eager to learn and continuously develop their skills.
They are diverse with a variety of interests and areas of growth, and spread across multiple global markets.
Total lessons watched in the first 60 days.
Doctify's L&D story
Head of People Jessica Reeves aims to put her teams' own preferences first and foremost when it comes to employee experience.
All Doctify team members are asked to rate their most important values - from company culture to compensation. Doctify employees consistently rank learning and growth in their top 5 values.
It was clear to Jessica that a structured learning program would be of real value to her teams:
I wanted to make sure we were facilitating opportunities for the team to learn organically, but also to provide opportunities to dig deeper through more structured learning, to allow them to grow at their own pace and speed with the ease of something like an app - quick, with instant gratification and continuous bite-size lessons.
Key to this was making sure the learning was employee-led. Jessica wanted a platform that would allow her teams to take control of their own learning, rather than making them sit through hours of run-of-the-mill training.
Why 5Mins?
Jessica's aim was to let her employees lead on their own L&D - as a product and content library 5Mins felt like the best option in facilitating that.
The wide range of topics and instructors, and short-form nature of the videos, meant that team members could take charge of what they were learning, and fit it around their daily schedule.
What's more, the UI and gamified learning experience felt more engaging than the alternatives:
It's fun! And the clue's in the name - our teams want something that won't take up too much of their time while allowing them to get to the heart of the important content. I also really like the interface - people are familiar with the social media feed-style UI, and that makes them feel that this is something they're in control of.
Learning Goals and Incentives
The Doctify leadership team hosts 'Doctify Daily' - a 15-minute session every day where they share updates, communicate important news and, more recently, where teams focus on learning something new.
According to Jessica, 5Mins has integrated neatly with this plan - the leaderboard feature helps with monthly incentives, and the short videos are a great way for managers to quickly illustrate an idea in their daily sessions. Some teams have started doing a 'relay' - each day one team member picks their favourite short lesson, and then 'tags' another team member to present one to the team on the next day.
Results
5Mins is having a major impact on employee experience at Doctify. There's a lot of enthusiasm around using the product - especially in their international teams who are excelling in the company leaderboards! As a People leader Jessica has also found the analytics on offer very helpful in tracking company-wide L&D progress:
It's great to be able to see the dashboard, to understand uptake and how much people are learning, as well as being able to see skill gaps and where they need a bit of encouragement to keep up their learning.
5Mins has also proved an invaluable tool for performance reviews - rather than researching their own materials to help with employee development, managers are using shorts from 5Mins' extensive library to communicate what they would like to see from their teams. The results have been impressive:
Employees upskilled by watching over 2,700 video lessons.
The course completion rate was 85%
Learners tested their knowledge by answering more than 2,100 quizzes.
See how 5Mins can transform your L&D strategy
Explore 5Mins further with one of our learning experts and see why employees in 70+ countries love learning with 5Mins.