Make learning part of everyday work
Help everyone in your team build in-demand skills with bite-sized lessons from top instructors, AI-driven learning paths, and gamification.
See why 5Mins has 5x-10 higher engagement vs traditional learning platforms with a free account.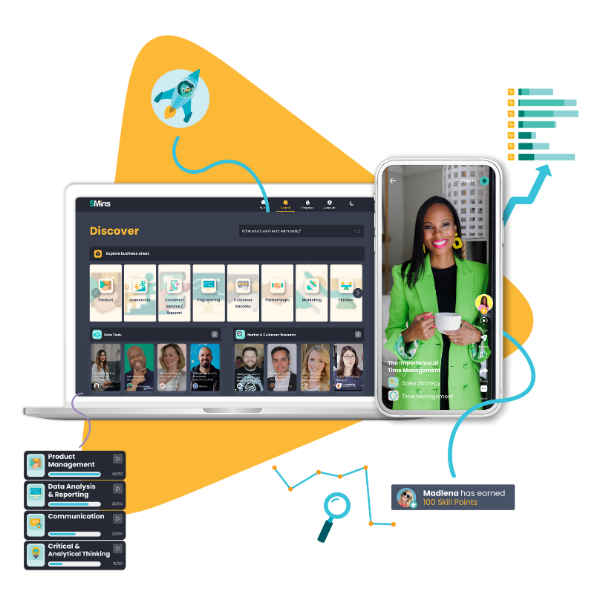 Make learning social and rewarding for your teams
Boost engagement with 5Mins' gamified learning experience. Access 20,000+ bite-sized lessons from hundreds of world-leading experts.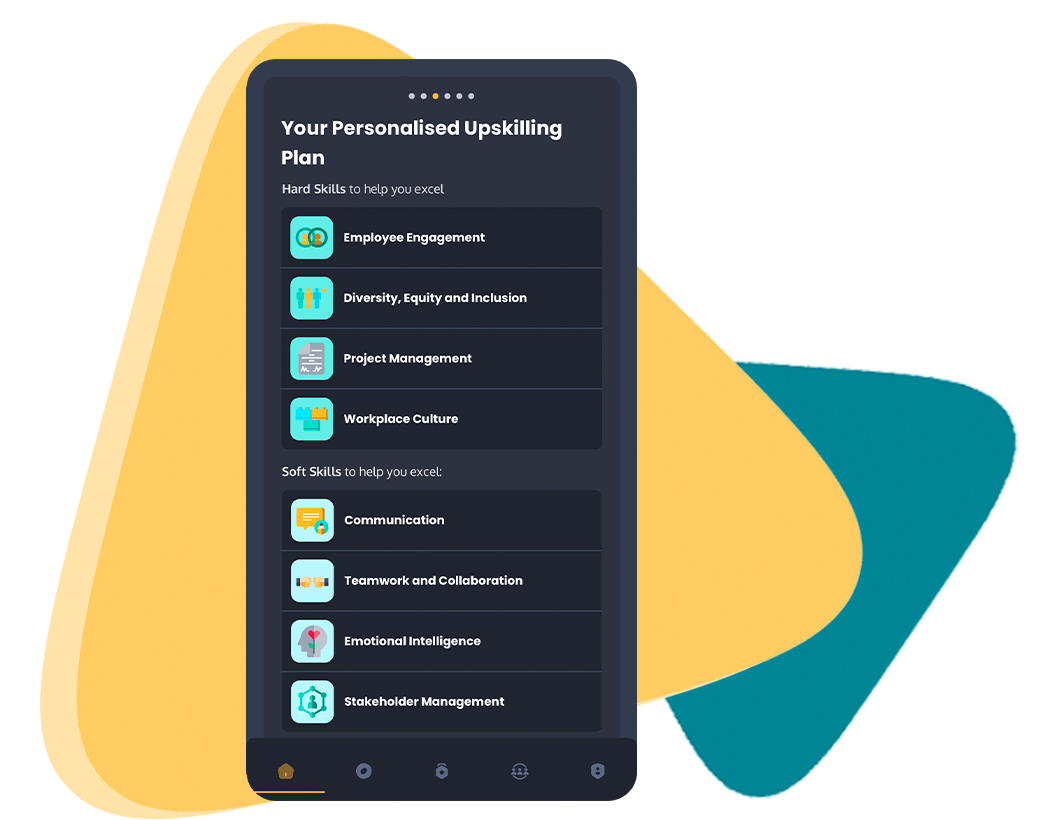 100s

Hard and soft skills
AI-driven personalized learning
Advanced gamification
Real-time progress dashboards
Slack, Teams, and other HRIS integrations
Keep your talent motivated to learn everyday within minutes
Simplify learning and retain talent with gamification, leaderboards, interactive quizzes, points, and rewards in minutes with easy management.
Personalize Learning Paths
Use AI to provide highly personalized training based on employees' roles and aspirations with advanced content-matching algorithms.
Accelerate with Microlearning
Enable employees to fit learning in their busy schedules with short, impactful bite-sized lessons from industry and internal experts.
Engage learners effectively
Boost employee retention and engagement with TikTok-styled UX and gamified courses to achieve up to 95% course completion rates.
Track Progress in Seconds
Watch your team's progress and stay in the loop with a real-time dashboard. Visualise employee growth over time and easily spot skill gaps.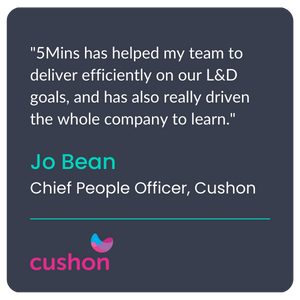 See 5Mins in action with a free account
Get a complimentary Free 5Mins account and see why employees in 80+ countries love learning with 5Mins.
Fill out the form and a member of our team will be in touch to set you up!