Next Gen Learning Management System
5Mins.ai brings the best of the LMS and the LXP worlds to help you accelerate skill-development and delivery of company-wide training, without the heavy admin.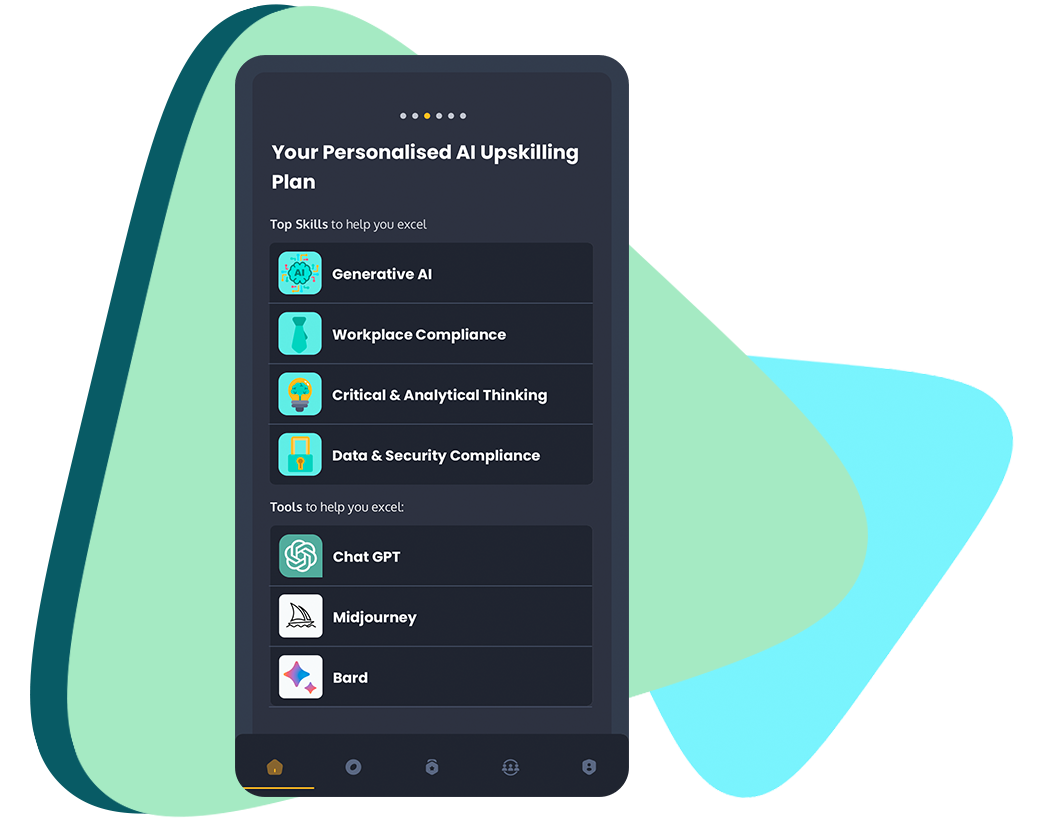 Boost engagement by 10x
With 5-10x better engagement than traditional learning management systems, the 5Mins gamified way of learning is loved by employees in Singapore and around the globe.
Make learning social and rewarding for your people. Leaderboards, points and sharing capabilities keep your talent motivated to learn and upskill every day.
Track your team's progress in seconds
Watch your team's progress and stay in the loop with a live dashboard. Visualise employee growth over time, spot skills gaps and work together to keep your organisation growing through our learning management system.
The best of an LMS, all the benefits of an LXP
At 5Mins, we wrap up all the benefits of a learning management system, bitesize and gamify internal training, and on top of that offer the benefits of an LXP through our library of over 20,000 bite sized lessons.