AI-powered microlearning platform
5Mins AI-based microlearning platform has everything you need to learn fast and effectively whilst having fun with your teammates.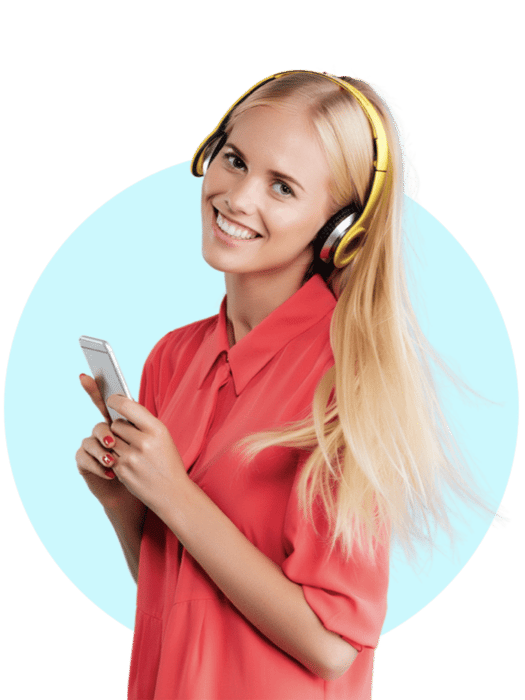 Data-Driven Learning Paths
Tell us about your role, experience and aspirations to create your unique learning path on our microlearning platform.
Our in-depth skills matrix matches you to the key skills your role demands. So you can develop in the right direction, right away.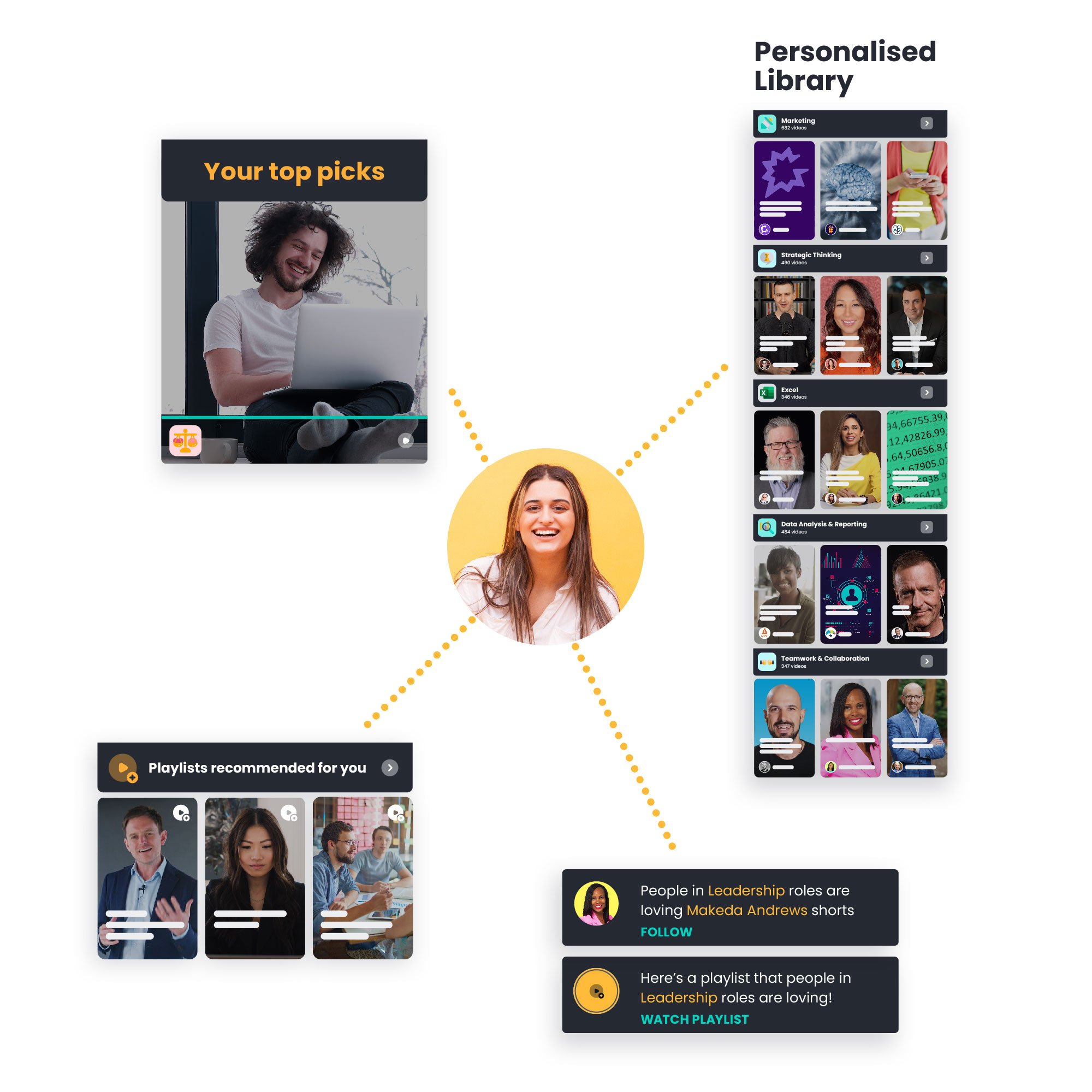 Advanced Content Matching
The 5Mins algorithm creates a personalised library and daily recommendations based on your needs and interactions.
Discover an endless stream of cutting-edge insights from your industry's experts and never be short of inspiration.
Learn and Earn
Earn points through interactive quizzes and collect jewels to exchange for rewards and donations.
Celebrate corporate learning achievements across your organisation with a dynamic, interactive social feed. Stay up-to-date on all the latest Kudos, badges, points, and more as you share and celebrate the success of your team members.
All features
See the overview of all features available in 5Mins AI-based microlearning software.
iOS and Android App
Learn on the go with a mobile app for iOS and Android.
Course Marketplace
Get in-depth and purchase long-form courses from your favourite 5Mins coaches in the marketplace.
Daily Lesson Recommendations
Get three lessons delivered to you each day personalised to your role and interests, all powered by AI.
Intelligent Notifications
Daily notifications help you create a learning habit and email nudges give you recommendations straight to your inbox.
Jewels and Points
As you learn you'll earn Jewels and Learning Points, these will help you climb leaderboards and be the best.
Bespoke Playlists
Experience expertly curated playlists that will keep you up to date with the essential skills you need for your role.
20+ Languages
Learning with 5Mins is accessible to all thanks to video subtitles in over 20 languages.
Advanced Search
Find exactly what you're looking for with intelligent searching capabilities.
Collaborative Learning
Learn with others through one-click sharing and an integrated social feed that shows you how your colleagues are learning in 5Mins.
Quizzes
Answer quizzes after video lessons to cement your knowledge. Earn Skill Points with every correct answer to climb rankings.
Progress Tracking
See detailed analytics of the skills you're building and how your corporate learning is progressing over time.
Calendar Integration
Easily create a learning habit by integrating daily learning reminders into your calendar.
Why Get Your AI-based Microlearning Software from 5Mins?
5Mins gives users based in Singapore and globally a fast and easy way to learn with its AI-based microlearning software platform. This modern platform for corporate learning helps individuals increase their knowledge with personalised skills paths according to their role, function and aspirations. Through the platform's advanced artificial intelligence techniques, learners can get an endless stream of relevant micro-learning according to their expertise.
Furthermore, the software platform guides users with quizzes to assess their progress and enhance their learning at the end of each micro-lesson. The interactive microlearning process then feeds back into the system, allowing it to tailor its library and recommendations even further to the user's needs and understanding.
For employers, 5Mins is an effective software solution for developing employee skill sets without sacrificing valuable time or resources they would have spent on lengthy training programmes. The AI-based microlearning software platform allows employees to rapidly build up their skills while reducing expenses by eliminating long term investments like seminars or workshops.
For skills enhancing, career advancement opportunities and personal enrichment, 5Mins AI-based microlearning software platform provides a personalised educational experience tailored to your needs.
Frequently Asked Questions About AI-based Microlearning Platforms
Microlearning is a powerful concept for learners seeking to expand their knowledge with short, engaging lessons that can be recalled quickly. Encompassing multimedia elements, as well as interactive activities, microlearning focuses on mastering specific concepts rather than just brushing up on general information.
Microlearning allows employees to develop skills which can be applied in real life situations and offers them quicker pathways for keeping up with technological and industry advancements. In a world where the rate of change often outpaces the ability to learn effectively, microlearning gives employees an opportunity to give and receive knowledge more quickly and efficiently.
AI-based learning software is a type of technology that utilises artificial intelligence to facilitate personalised learning experiences based on the needs and abilities of an individual. AI-based software interacts with learning materials in much the same way as a human instructor, analysing certain behaviours or activities to better understand how to meet the user's needs and adjust subject matter or tasks accordingly.

This allows learners to easily acquire new skills by accessing content more quickly and with greater accuracy while potentially cutting down on times previously spent searching for resources. AI-based learning software provides an innovative approach to traditional training that can improve outcomes or experiences regardless of how novice or experienced the learner may be.
5Mins is leading the charge to make microlearning a mainstream tool through their software that utilises AI technology. This software has been tailored to deliver customised, bite-sized learning experiences, making it ideal for busy professionals and for team-based corporate learning. The use of AI allows 5Mins to intelligently curate content, track progress and then adjust future learning accordingly. With the help of AI, users can access the microlearning software platform any time and from anywhere, giving them complete control over their own learning experience. 5Mins' innovative approach is revolutionising the way people learn today by tailoring experiences to each individual's specific needs and helping them accomplish their personal objectives faster, while having more fun.