Launch Training on Key Initiatives in Minutes
We make the planning and deployment of initiatives easy for L&D. Giving you a single platform to deploy and manage employee learning on renowned subjects across the globe.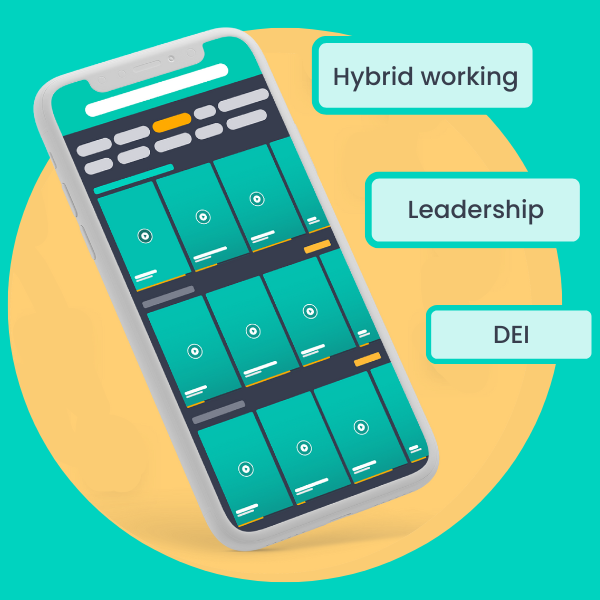 Pre-configured Playlists on Key Topics
Our pre-configured playlists cover trending and key topics such as:
Women In Leadership
Diversity, Equity and Inclusion
Hybrid Working
Mental Health Awareness
Our expertly curated playlists take minutes to launch and give you the power to track company-wide learning on pressing topics.
Scheduled Initiatives
The world is changing. We want you to be in the know.
Our initiatives calendar ensures that your employees are learning about key topics at the right time. From World Sustainability Week to Pride Month, our up-to-date playlists ensure you never miss a beat on emerging topics.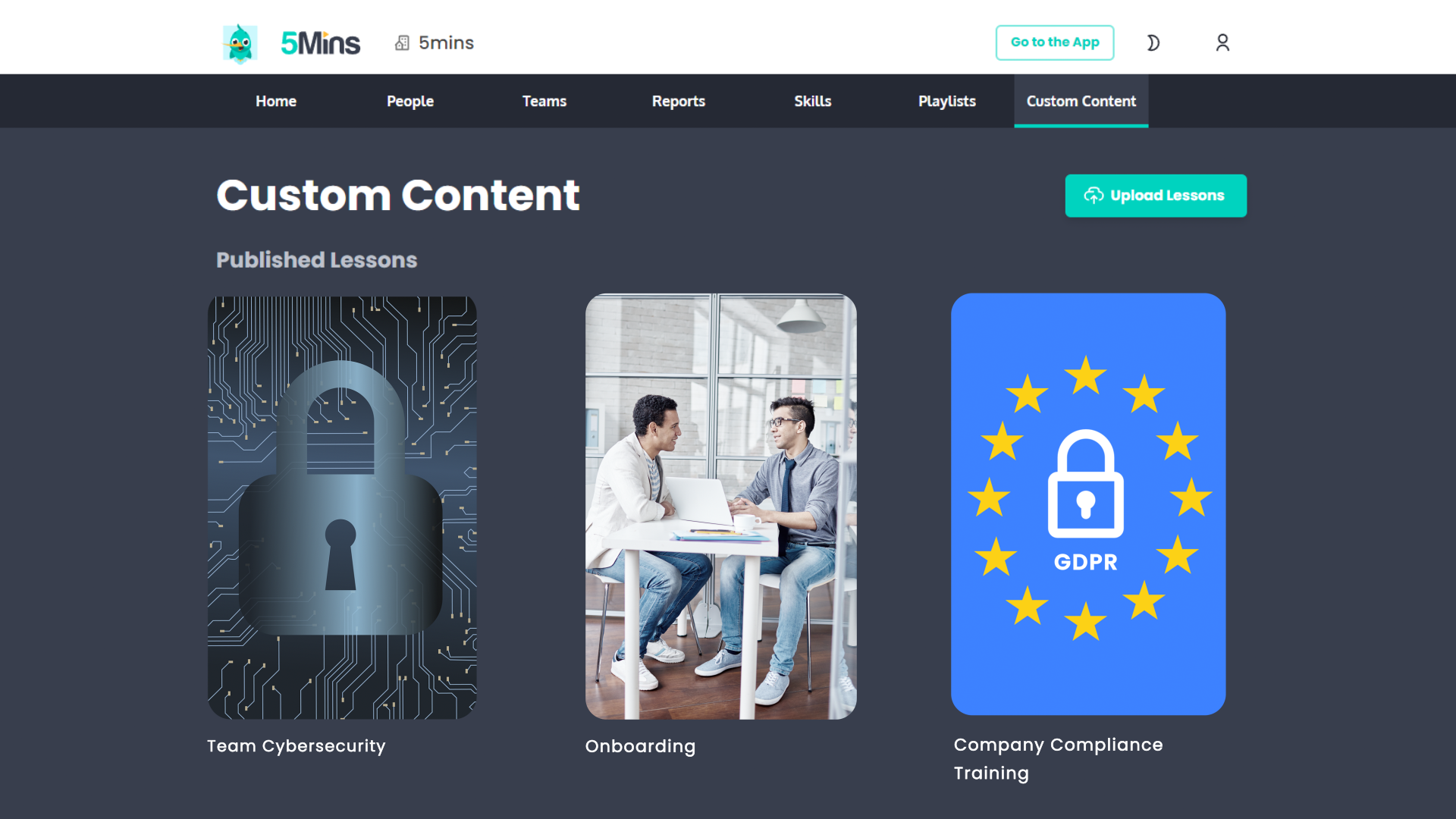 Integrate Company Content
With 5Mins you can publish company content in custom playlists, and organize all your training resources in one place.
Now you can streamline your company-wide learning process on topics such as onboarding, cybersecurity training and keep employees in sync on one learning platform.